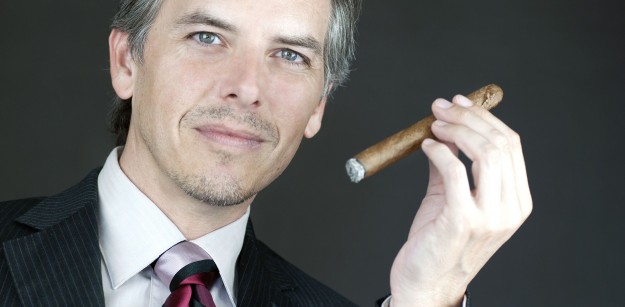 Ashton cigars have been around for 30 years but their history goes back even farther. Have you ever heard of Arturo Fuente? Ashton brand is affiliated with Arturo Fuente Cigars. They are the makers of the world famous Opus X and many other fine smokes on the market today. Ashton sells excellent cigars and they are high on quality. Here is more about the company and their great smokes.
History
The company was started in 1985 by Robert Levin. During this time, Ashton Cigars produced six sizes of smokes and they are still the foundation of their cigars today. The six sizes are:
Corona
8-8-9
Churchill
Sovereign
Panatela
Prime Minister
Three years later in 1988, two more cigar brands were introduced. They were the Cabinet Selection and Aged Maduro.
1993
This was the start of the time often referred to as the "cigar boom". The Cigar Boom was a time in history when cigar sales skyrocketed and their popularity soared. In '93, Ashton Cigars came out with a half page sized advertisement in "Cigar Aficionado". It was the beginning of their "Uncompromising Quality" slogan, which is still going strong today.
1999
Right before the turn of the 21st Century, Ashton introduced their world famous VSG (Virgin Sun Grown) cigar. This turned out to be one of the first cigars with full body and it received immediate success and approval. In fact, even today, the Virgin Sun Grown is one of the five most sought after cigars on the planet.
2003
Ashton Cigars resurrected a famous old cigar from the dead. It was a 19th Century Cuban cigar known as La Aroma de Cuba. In fact, this cigar had not been sold for over a century. Today, La Aroma de Cuba is available along with its original artwork, to give you a great tasting smoke from the past.
2005
This marked the 20th anniversary of Ashton Cigars and it was celebrated with the Estate Sun Grown cigar. This world famous smoke is created with extremely rare sun grown Dominican wrapper tobacco.
2013
Ashton Cigars proudly unveiled their first class cigar lounge and bar in Philadelphia. It has become an oasis for indulging in some of life's greatest pleasures.
2014
This year saw the release of the Ashton Symmetry and a limited edition La Aroma de Cuba Nobilesse.
Quality Commitment
Ashton Cigars is totally dedicated to bringing the highest quality cigars to their customers. They continue to maintain some of the highest quality standards and are committed to only using the finest in aged tobaccos.