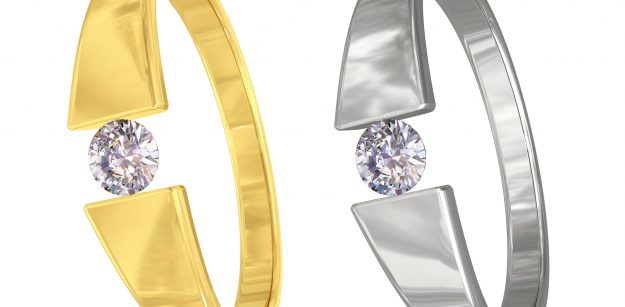 Selecting the Correct Size Watchbands for Ladies' Diamond Watches
Category Jewelry
/
September 23, 2021
An expensive wristwatch makes a great gift for a special occasion, such as a college graduation, a birthday or the holidays. If you are in the market for ladies' diamond watches, picking the correct band size is important, as it must look good on the woman for whom you are buying the watch. A band that is too tight, and not adjustable, will mean returning the watch and picking out another. Here are some tips for picking the correct watchband size during your shopping excursion.
Choosing a Watchband
Most women's diamond watches in Indiana have a precious metal band, especially if the diamonds are real and not simulated. Some simulated diamond watches may have a leather band, but it depends on where on the watch the diamonds are located. If you are buying a diamond encrusted wristwatch, the band will be made from a precious metal.
While most ladies' diamond watches have yellow or white gold bands, you can also select from watchbands that are:
* Platinum
* Silver
* Stainless Steel
* Titanium
* Gold Plated
* Gold Filled
* Tungsten Carbide
Sizing a Watchband
The standard length of a women's watchband is 6 3/4 to 8 inches in length, but the manufacturer of the watch may have non-standard band sizes available if these lengths are too big or small for the woman receiving the watch. In addition, a professional jeweler can adjust a watchband size by adding or removing links.
When you are shopping for ladies' diamond watches, check with the jeweler to see if the watches' manufacturers make additional links for the band if you think you will need them. If you have a watchband size adjusted to make it smaller, retain the extra links that are removed in case they may need to be put back at a later time or in case the watch needs repairs at some point.
If the woman receiving the watch has a larger or smaller wrist, you may have the option of ordering a watch with a non-standard size band. Check with the jeweler to see if you do have that option. Waiting for a watch with the correct band size could be well worth it for the recipient and they won't have to deal with going to the jeweler's to replace or resize their watchband.
If possible, you can measure the recipient's wrist to get the correct size. Use a ribbon to measure around the wrist bone and place it against a yardstick or ruler for the size. Add 1/2 to 1 1/2 inches to the diameter of the wrist to help get the proper size for the watchband.
Ladies' diamond watches come in many different styles and if you pick the right one, the recipient will wear it with pride. For more details visit Albert's Diamond Jewelers.